Water pipes and leaks using the latest technology equipment
Prompt response and quality plumbing service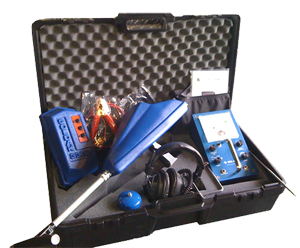 Since 1980, Miracle Rooter Plumbing saved home and business owners millions of dollars in costly repairs. By using state-of-the-art leak detection equipment, utility Locating equipment and and Video Camera inspection we provide accurate, non-destructive safe detection. We carry the industry high end locating and detecting equipments for proper leak detection services.
Leak detection in Los Angeles without digging takes the guesswork out of locating line breaks our state-of-the-art leak detection equipment can locate underground metallic, cast-iron or non-metallic pipes and ducts without expensive and sometimes disruptive digging. We use this technology to help locate gas pipes and avoid accidently digging into one, or to help locate water leaks in plastic pipes. Our line detection equipment is rugged and works in nearly any weather.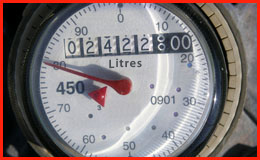 Regardless of your underground locating needs in Southern California, let Miracle Rooter Plumbing be a part of the solution. This leading edge technology allow our technicians not only be accurate about the leaks position but also save you hassle, hygiene and most importantly time & money.
In some cases where the leak is to small and it is hard to find then we use nitrogen gas to find the leak.
NEW TIPS! Test for Water Leak (Meter Test)
This test should be conducted for a 30 minute period, during which time no water is being used on the property.
Find your water meter, which is usually located in front of the house in a covered box near the street.
Write down the numbers indicated on the meter at the start of this test.
Return to check the meter reading after 30 minutes have passed.
If the numbers have not changed, you do not have a leak in your pressurized water system.
Shut off the valves under all toilets in the house, and repeat steps 1-4.
If the numbers have not changed, you may have a running toilet that should be serviced.
If the numbers have changed, this indicates water consumption even though water was not being used during the test, and you may need a leak detection.
Drip Calculator
We are State Licensed Plumbers with a 100% Satisfaction Guarantee!
When you need the job done, you need it done right. Bellow are the list of leak detection services we offer.
Residential Water Leaks
Commercial Water Leaks
Radiant Heat System Leaks
Sprinkler/Irrigation Leaks
Non-metallic (Plastic) Leaks
Fire Line Leaks
Gas Leaks
Sewerline Locations
Locate Breaks or Cracks in Sewerlines
Locate Septic Tanks and Cesspools
Locate origin of sewer odor (smoke test)
Water Lines
Gas Lines
Electrical Lines
Cable TV Lines
Telephone Lines
Sanitation/Sewerlines
Locate valves, valve caps, manhole covers