Current Specials
We accept credit cards

Special Financing: No Payment And No Interest For 90 Days
Follow Us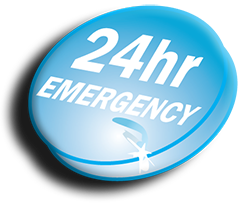 Check here offen for current specials.
We are allways here to help.
Immidiate Hiring for our Ventura Location
We are currently hiring field supervisors and experinsed plumbing technicians for our Ventura location. Call Us Now!
Plumbing and drain cleaning is our specialty.
We are proud to be in business to serve all your plumbing needs.
burbank Sewer repair and replacement
Emergency 24 Hour Burbank Sewer Repair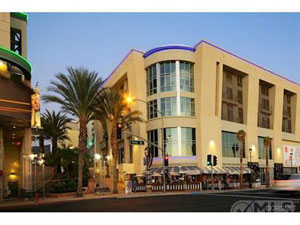 We are Burbank sewer repair contractors who are licensed, bonded and insured. For obvious reasons, people do not want to deal with sewer-related problems. Getting Burbank sewer repair work done is an immediate need in most situations. The problem is usually more than burst pipes and clogged toilets. Property owners should know about the causes of sewer problems, how to solve them and whether or not they need Burbank sewer repair plumbers. We are also a Burbank bonded sewer contractors. We are licensed, bonded, and insured, and a locally owned family business that warrants all its work.
Sewer Repair In Burbank
Several events lead to the need for sewer repair in Burbank CA. Mainline clogs cause backed up toilets. More severe than clogged toilets are collapsed sewer lines. Wild tree roots interfere with underground plumbing systems and break through pipes. Old pipes crack or burst due to stress. Individual home septic systems, usually found in rural regions, can become overloaded with solids and liquids. Excessive water could flood out underground equipment. All of these things can lead to a homeowner needing Burbank sewer repair.
We are Burbank Sewer Repair and Replacement Contractors
The most common home plumbing problem is reckless usage. Short-term or long-term problems are caused by flushing heavy substances down the toilets, such as grease or paper towels. Grease in the pipes will ruin home and public sewers. These substances harden on the pipes and reduce the ability to send through liquids. Many of these problems worsen until it is too late. As Burbank sewer contractors we can help you resolve any type of sewer pipe related problem including complete Burbank sewer replacement services.
The happiness of our Burbank Plumbing customers is our number one priority. We help our customers maintain their sewers and drains by keeping out root intrusions, inspect and repair broken or cracked lines, correct inflow illegal connections or industrial damage, and offer general sewer cleaning. For your sewer lines and drains, you need experienced professionals with the most advanced technology to help preserve your system and save you money.Utilizing state-of-the-art equipment to provide the most efficient sewer cleaning services available, Burbank Plumbing can remove sand, grit, grease, sludge, stones, and other materials from:
Sanitary sewers
Wastewater treatment plants
Storm sewers
Culverts
Catch basins
Lift station wet wells
SLURP Sewer Lateral User Rebate Program
We provide 24 hour emergency Burbank Sewer Repair Services
Burbank Sewer Repair Professionals
Finding quality sewer repair in Burbank CA is important because sewers are havens for disease. Major health and safety issues are involved. It is easy to hear about residents of developing countries who get diseases because they drink poor water. The same problem could happen in developed countries. Consumers must check plumbers' qualifications and set up a consultation. Our plumbers give tips to clients who need to prevent future repair costs and accidents.
We are Bonded Sewer Contractors Burbank
Burbank Plumbers does more than just clear your drains. We repair or replace your water and sewer lines to correct a number of problems, including:
Broken, cracked, offset, or collapsed pipe – pipes can be damaged by shifting soil, frozen
ground, settling, etc.
Blockage – if there is a grease buildup or foreign object, it can restrict or prohibit the proper
flow and/or cleaning of the line
Corrosion – deteriorated and/or broken pipes can cause the line to collapse and restrict its
flow
Bellied pipe – a valley that collects paper and waste can be created when a section of the pipe
sinks because of ground or soil conditions
Leaking joints – water escaping into the surrounding area of the pipe indicates that the seals
between pipes have broken
Root infiltration – tree or shrub roots can invade the line, damaging it and preventing normal
cleaning
Off-grade pipe – deterioration and corrosion can happen more quickly if the existing pipes are
constructed of substandard materials
Don't hesitate call an expert! Call Miracle Rooter Plumbing at any of our convenient locations in Los Angeles, Ventura or Orange Counties. or toll free at 866-611-5532. We are bonded sewer contractors in Burbank.