Ventura And Santa Barbara Septic Pumping
On Time And Reliable Service
There are many different types of septic systems and maintenance plans. At Miracle Rooter Plumbing we want our customers to be educated about their septic system, and how to maintain your septic system in a regular basis.
Septic tanks require regular maintenance, much like your roofing or plumbing. However, septic tank cleaning needs to be much more regimented. You react when your roof leaks or you have a leaking water line  – if your septic system is leaking, there may be too much damage to repair a septic system at that point.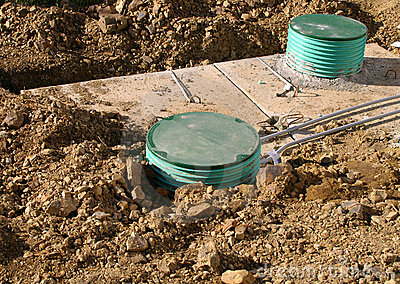 Routine septic system pumping is the key to maintaining a healthy septic system. There is no way to avoid sludge build up, but regular servicing helps keep it at a manageable level. Your septic system must be cleaned properly and pumped on a regular basis to ensure that your system remains at a healthy liquid balance. Regular servicing and septic pumping will help to identify potential problems that could be lurking under the surface. Our technicians are trained to spot warning signs the home owner would not see.
3 Step Maintenance
We believe that maintaining your septic system can be very simple if you follow our 3 Step Maintenance program:

1. Regular Septic Pumping Service

Several factors should be considered when deciding how often your septic tank needs to be serviced. You must take into account the age of the system, the number of occupants in your home, the use of a garbage disposal and the amount of laundry being done in the home. Every system is different. What is right for your system may not be right for your neighbor's. Speak with your Wind River Environmental technician or call our customer service center to discuss the appropriate frequency of septic service for you.


2. Bacterial Additive Products

Bacteria must be present in the septic tank in order to break down and digest the organic solids. Today, households use a wide range of anti-bacterial soaps, detergents and cleaning fluids. While these ordinary household products do a great job killing unwanted bacteria in your home, they also destroy beneficial bacteria that your system needs in order to function properly. In our experience, over the counter solutions are not properly formulated to meet today's needs.
a. To ensure consistent periodic introduction of bacteria into your system, we suggest using our CCLS bacterial additive. One quart every other month will likely be sufficient to help your system function at its best. CCLS also keeps the pipes in your home clean, destroys household plumbing odors and reduces odor in trash cans.
b. Boost is applied to your septic tank by your Wind River Environmental Technician at the time of service. Wind River Environmental Boost introduces enzymes intended to breakdown organic waste such as food products and grease from kitchen waste and garbage grinders. It is essentially a shock treatment for your septic tank, and true to its name it will give your tank the bacteria boost it needs to break down solids.


3. Filter

If your septic system was installed with a filter, it should be cleaned at every septic service. We recommend that you install a septic tank filter if you do not have one. It is an important tool that will protect your leach field by acting as a strainer, keeping the hair, grit, grime, and larger particles not yet broken down in your tank from getting out into your leach field lines.